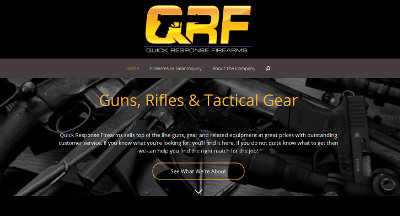 Daniel, the owner of Quick Response Firearms, sent us a message last week asking for some help creating a website. He already knew exactly what he wanted and provided us a screen shot of how he wanted the site layout and design.
Upon initial payment and gathering the site details from him, we had the initial site created in less than 24 hours. Daniel was blown away with how fast we were and how well we did with matching the site to what he wanted.
After a few other simple modifications to the site, the website was approved and launched today!
We appreciate the business from Daniel and the kind words he expressed to us.
The Quick Response Firearms website is at quickresponsefirearms.com.