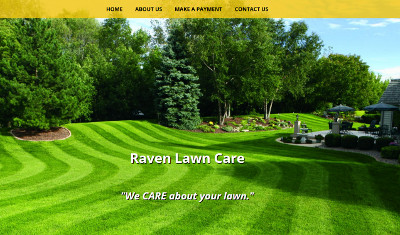 William contacted us a few days ago about our website design services. He runs a lawn and exterior maintenance service business – Raven Lawn Care.
We discussed the costs of the website with William on the phone and he was ready to get started right away and made the initial payment.
Within 24 hours, we had the majority of the information to get started on the site. He wanted a simple site with a basic contact form, payment integration, and four pages.
The website has been completed – pending the approval of the business name with the state. We'll then begin working on the logo and add it to the website as well.
The Raven Lawn Care website is at ravenlawncare.com.