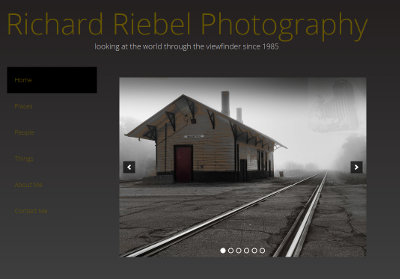 Richard contacted BsnTech a couple of months ago asking about website design.  He took some time to think about the website some more – and then contacted us a few weeks ago ready to get started on his site.
Richard wanted a minmalistic website so he could post his photography in an easy-to-navigate fashion.  He also needed the ability to allow him to have password protected galleries that he could share with his clients – so only they would have access to the galleries.
We put together a picture gallery, a home page slideshow, and a basic contact form on the site.
Today, we have finished up with the site and turned it over to Richard to populate with his pictures.
We appreciate the business from Richard and look forward to supporting him for as long as he has his website!
The website for Richard Riebel Photography is at richardriebelphotography.com