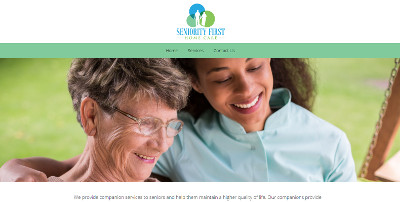 Najma, the owner of Seniority First Home Care, recently reached out to us asking about our website and logo design services. We explained the costs associated with each and tailored a customized quote for the website.
She opted to have another individual create the logo but still moved forward with us for the website design. The website is a simple three page site with mobile device compatibility and a basic contact form for inquiries.
Once we received the logo from Najma, we got to work creating the site. It was completed within 24 hours of the logo and text information being received. Today, we made a final small change to the site and she has approved it.
The address for Seniority First Home Care is at seniorityhc.com.