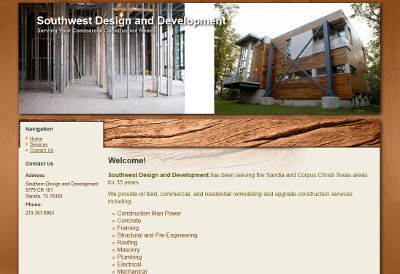 BsnTech Networks has finished a website for Michael at Southwest Design and Development. Michael contacted us yesterday asking about a website and wanted to know what needed done to get a website up and running very quickly.
BsnTech explained how the process worked and answered all of Michael's questions in a very timely manner. Within three hours of the initial contact, his order invoice was sent out to him and he had paid.
We worked dilligently to put a website design together for him. He provided us the content and the pictures of his site very quickly and so that was added to the site.
Within 24 hours, his website was fully completed and designed. Amazing turn-around time for a website design company!
We'd like to thank Michael for giving us the opportunity to make him a website and hope that he will return to us if there are any other needs he may have concerning website services.