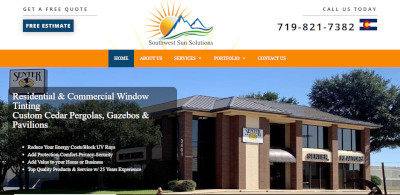 Tom, the owner of Southwest Sun Solutions, emailed us a couple of weeks ago needing help with a website. He had tried his hand at creating a WordPress website but was not happy with how it turned out. He was looking to get professional help to get the website created – and then he could manage and maintain it after the groundwork was done.
He came to the right place! We worked with Tom and his excellent ideas to bring to life a website he is very proud to represent his business. Tom & Brian (owner of BsnTech) spoke this afternoon to finalize the last details of the website, answered questions about how to modify certain aspects of the website, and wrapped up the project.
Tom is exceptionally pleased with how easy we were to communicate with and the fast turn-around time. He has another business that he will have us complete for him in the future and mentioned giving our information to other business partners needing a website.
The website for Southwest Sun Solutions is at southwestsunsolutions.com.