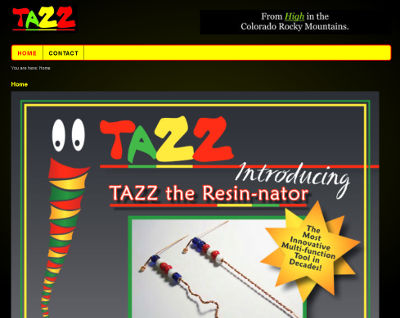 Cathy contacted us a couple weeks ago in order to get a basic website designed for a new invention, Tazz the Resinator. It is a handy tool that they are looking to get a website made to provide out to potential buyers of the concept.
After we received the information from Cathy, we started working on the site right away. We made a few changes to the site upon the initial draft and she was happy with the site.
We appreciate the business from Cathy and look forward to any other website assistance she may need!
The Tazz the Resinator site is at tazztheresinator.com.