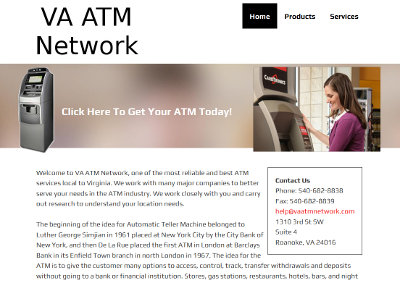 Ali, the owner of VA ATM Network, contacted us in order to have a website made for his business. One of his employees, Tammy, then worked with us to handle all of the communications for setting up the website.
Over the course of a few weeks, we obtained everything that we needed to complete the site. We worked just as quickly as the information for the website design was provided to us.
Just last week, Ali and Tammy have approved of the website and it is now live!
We appreciate the business to create a website for them.
The VA ATM Network website is at vaatmnetwork.com.