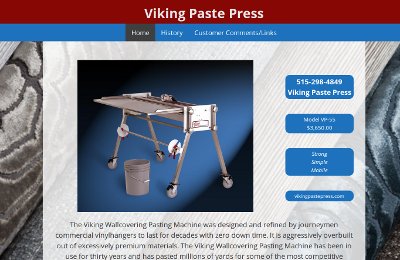 Emmett, the creator of the Viking Paste Press, contacted us a few months back to create a website for him. In addition, he also had a current website that he wanted us to move over and host for him as well.
We have not been able to reach Emmett for quite some time to finish out the website, but we decided to go ahead and publish the website since he was already paying for the web hosting. It would be better to make use of the new website in order to provide information and details to potential customers as opposed to having the website offline.
We appreciate the business from Emmett!
The Viking Paste Press website is at vikingpastingmachines.com.