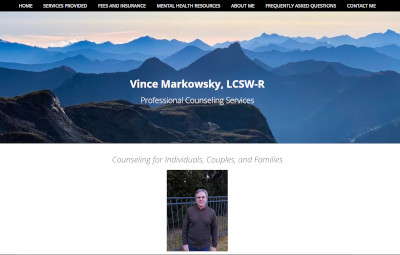 Vince contacted us just before Christmas asking for a quote on a website. He already registered his domain name and was ready to have a site created.
During communications, he provided a link to another website he liked and asked us to supply an estimate for it. We then narrowed down the number of pages and features he asked for.
Shortly after, he was ready to get started.
Vince supplied us with the info yesterday to begin on the site. Within less than 24 hours, the site was completed and approved!
His site has a total of seven pages, has a basic contact form, and is mobile friendly.
The site for Vince Markowsky is at vincemarkowskylcswr.com.