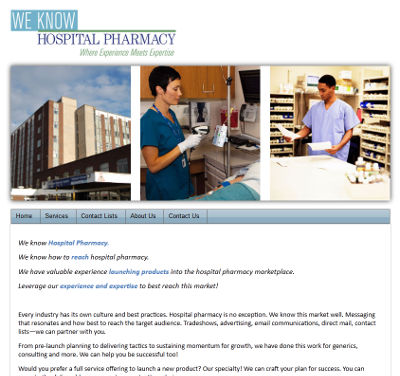 BsnTech Networks has just fully completed the website design for Sid, representative of We Know Hospital Pharmacy.
Sid got busy and was unable to provide us the final list of updates to his site until today, otherwise his site would have been done very soon after his initial order was placed.
Sid provided us an example of a website that he wanted his site to look like and therefore completed his site based on that example.
We appreciate the business from Sid!
Their website is at weknowhospitalpharmacy.com.