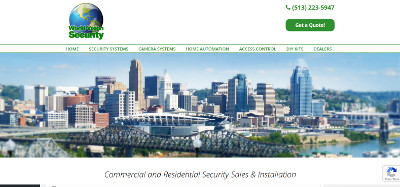 Wayne, the owner of World Vision Security, LLC emailed us a few weeks ago asking for help creating a website. He had been wanting a website for his security systems business for several years and had the domain name – but never got started with creating the site.
Wayne supplied us a few example websites that he liked but wanted to just have a very simple site with only a contact form and a few extra pages – one page for each of the service offerings he provides.
We added several photos to the website and to each of the pages that were sent to us. Wayne indicated that he wanted to add and update the website now that the main structure has been setup, so our portion of the website work is now completed!
The website for World Vision Security, LLC is at worldvisionsecurity.com