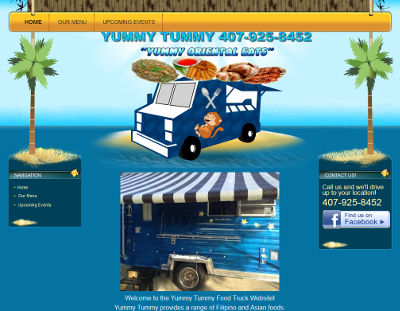 Becky, the owner of Yummy Tummy Food Truck, contacted us a couple months ago in regards to getting a website and logo designed.
Becky is a very busy individual and it took her some time to respond with change requests and information to add to her website.
However, we have completed her site with her approval. The website has a very tropical theme – since her food truck is in Orlando, FL. The website has palm trees and a beach background that coincides with the environment.
We appreciate the business from Becky!
The Yummy Tummy Food Truck website is at foodtruckorlando.com.