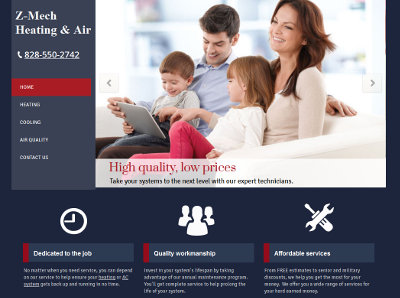 Michael, the owner of Z-Mech, contacted us several months ago. He stated that he started a heating and air conditioning business and wanted to get a simple website created to help market his services.
Michael's business took off during the summer season and he was unable to work with us on the website. Just recently, he did get back in touch with us and was ready to get the site going.
After receiving the information Michael provided, we had the website up and running within just one day. His website is now live and all completed!
We appreciate the business from Michael.
The Z-Mech website is at z-mech.com.