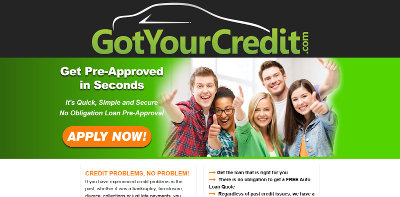 Danny, the owner of Got Your Credit, inquired with us to create a simple website. His business is taking care of customers looking for automobile loans.
The website makes use of a secured SSL certificate to ensure the online credit application is securely transmitted from the customer to the server.
The website has a landing page with information about the offerings and one page for the credit application.
Once we obtained the info from Danny, we had the website up and running within two days. Today, the site was made live and is open for business!
We appreciate the business from Danny.
The website for Got Your Credit is gotyourcredit.com.