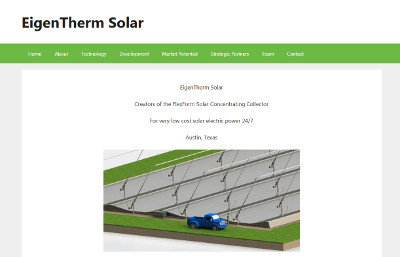 Bill contacted us a couple of weeks ago needing to have a simple website done. Initially, he only wanted a since one-page website that was hosted elsewhere. He quickly provided us the information he wanted on the page. Once we had the logistics of the various accounts completed, we had the page up and running within an hour.
Bill then asked us last week to add additional pages and a contact form to his website. He also supplied us with the details quickly on what needed done and we had this finished the same day as well.
Unfortunately, the contact form would not work through his existing hosting provider. The form would appear to submit successfully but Bill never received the email.
Because of the issue, we let Bill know we offered hosting services and could guarantee the form would work. Having the support level to get things taken care of promptly is what BsnTech strives to excel in. When we are both the hosting and web designer, there is no other company to troubleshoot with so it goes faster.
Bill agreed to move the hosting to us. Over the weekend, we migrated his website. This morning, the site was up and running and the contact form worked right away with no further steps needed.
We appreciate the business from Bill!
EigenThem Solar's website is at eigenthermsolar.com.