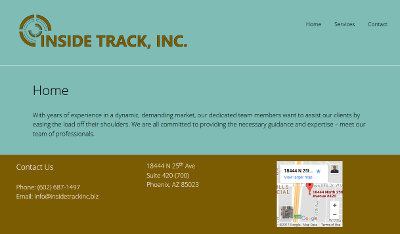 BsnTech Networks has completed a simple website on behalf of one of our customers, Frank. He works in conjunction with us to ensure his customers have a logo created and a website.
The site we created was very similar to another site had had us created about a month ago. Simple and to the point. In addition, he also awarded us the website hosting business for this customer because his current hosting provider has provided dismal customer support.
The website is at insidetrackinc.biz.