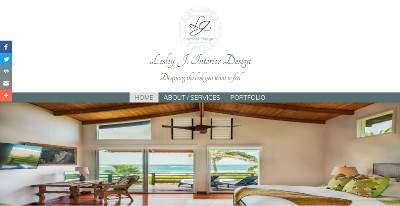 Lesley contacted us late last week asking to have a website created for her interior design business, Lesley J Interior Design. She serves the south Florida area
She was instrumental in providing us three example websites that she liked. We gave her pricing to do websites similar to those. We then moved forward with the creation of the site.
We started on the site three days ago – and everything has been fully finalized and approved today!
We appreciate the business from Lesley and look forward to supporting her website needs in the future.
The website address is lesleyjinteriordesign.com.