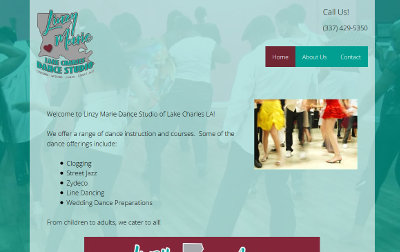 Elana went through our online estimate program to get a quote for a website. She was only wanting to a basic site with no other functionality except three pages.
After she put together her order, she called us to ask some questions about the design service and what it included. After speaking with her, she was ready to move forward.
Elana sent us the information and her logo within an hour after payment. We added a couple of graphics to the website and it was completed within 24 hours!
The information for Elana to administer her site was sent to her today so she can add other info to the site and update it as needed.
The website for Linzy Marie Dance Studio is lmdancestudio.com.