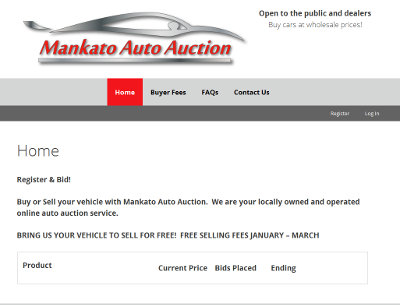 Nate, a current customer that owns 507 Autosports, contacted us last week asking to create another website for another business – Mankato Auto Auction.
We provided Nate with a list of options and features along with the pricing for each. This allowed him to choose the features he wanted on the website.
Upon receiving that back, we placed his order over the weekend and started on the website.
Today, he has approved of the site and it has been launched for business!
We appreciate the additional business from Nate!
The website for Mankato Auto Auction is at mankatoautoauction.com.