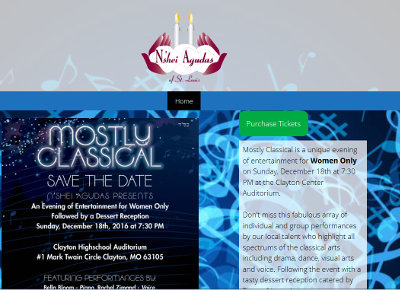 Daniela was referred to us by another customer of ours about getting a simple website created.
She simply wanted a site that would have a poster of an event they have coming up – with the ability to link to Eventbrite for online ticketing.
Once we received the poster and the Eventbrite link, we had Daniela's website completed within 24 hours.
We appreciate the business from Daniela and N'shei Agudas of St. Louis!
Their website is at nsheiagudas.org.