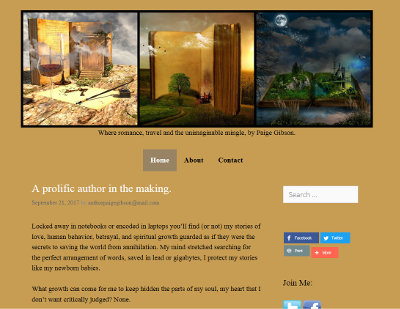 Paige Gibson, a prior customer of BsnTech, contacted us to get a blog website setup. She wanted a simple site with the ability to share her posts and like them on social media along with the ability for visitors to subscribe to her blog.
We setup the site for her and configured the subscription platform to automatically send an email out to subscribers when a new blog post was created.
The site took us just a few days to setup and then a couple small changes were made.
The site for Paige is now setup and live!
Paige Gibson's personal author website is at paige1books.com.