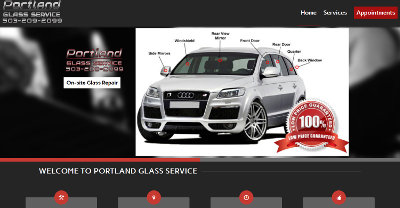 Tom, the owner of Portland Glass Service, contacted us a few months ago about getting a website created for his business. He already had a logo designed but wanted to have a website created.
After our initial discussion, Tom was ready to get the site started. He also supplied us with an example website that he wanted his to be similar to.
We got started on the site right away and had the majority of it done within 72 hours. Tom got very busy in the months that passed and hasn't had the chance to get us the few final things needed to complete the site.
However, he asked us to go ahead and consider the work 'completed' until he is able to get us those updates, which we will do at no extra cost.
The website for Portland Glass Service is at portlandglassservice.org.