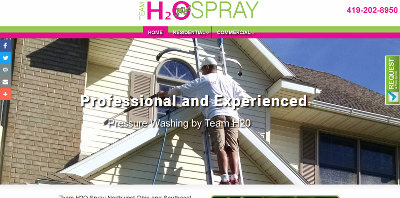 Brett, the owner of Team H2O Spray, contacted us a few months ago about getting a more professional website completed. He had a family member setup their website but it wasn't as professional as he would have liked.
After about a month or so, Brett got in touch with us and said he was ready to get started on the website upgrade.
We worked with Brett daily to get the website perfected and meeting their expectations. In the end, Brett had plenty of praise and compliments for us about the outstanding level of work and communication he received.
Brett's new website is now completed and he is ready to take his business to the next level!
The website for Team H2O Spray is at h2ospray.com.