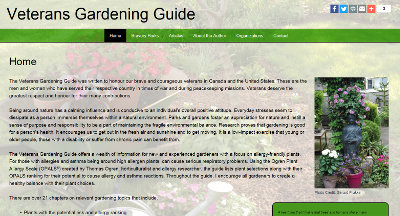 Peter, a current customer of BsnTech, in conjunction with Janice, contacted us about a month ago in need of getting a new website started for Veterans Gardening Guide.
The website will contain articles and information about their efforts to honor veterans in Canada and the United States.
Janice sent over the material for the website on Friday of last week. We began getting everything put together on Monday and it was mostly completed by the end of the day.
After a couple of modification requests, the website was completed and published today!
We appreciate the continued business from Peter and hope that we are exceeding his expectations for website design and other website service needs.
The website for Veterans Gardening Guide is at veteransgardeningguide.com.