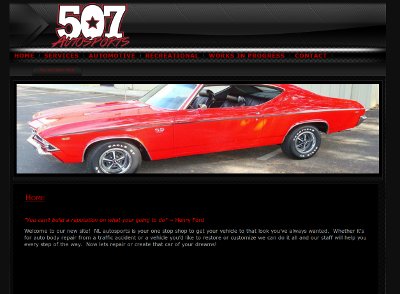 Nate, the owner of 507 Autosports, contacted us this week asking to have his website restored. Previously, he had BsnTech Networks create a website for him and he ended up discontinuing last year.
However, he re-defined his business and wanted to get the website brought back online – but also have some items changed. Once the initial payment was received, we restored his website within about 30 minutes and also had his new domain name registered. He then sent over the items that needed changed on the website, and they have all been completed.
We are glad to have Nate back as a customer and look forward to helping him with his website needs!
The 507 Autosports website is at 507autosports.com.