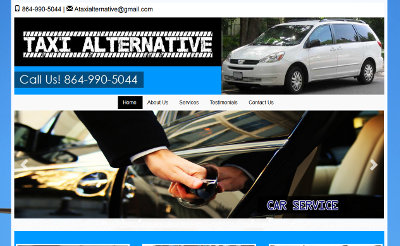 Matt contacted us over a month ago in regards to getting two of his websites transferred from his hosting companies. The other website was already migrated over to our hosting solutions and setup since he was in possession of the domain name.
However, his other website, A Taxi Alternative, just was moved over today. He had a great deal of difficulty getting the domain name from his previous hosting company since they never answered their phone or responded to e-mails.
Today, he finally was able to get the domain name transferred over to his own account to manage for himself to prevent that problem from occurring again. Matt provided us the details to accept the domain name transfer and set the nameservers on his behalf.
His final website has now been fully setup with BsnTech Networks mirrored hosting services.
We appreciate the business from Matt!
The A Taxi Alternative website is at ataxi.co.