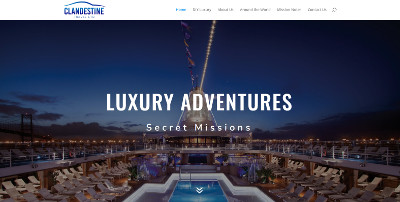 David, the owner of Clandestine Travel, has been a customer of BsnTech Networks for several years. Our relationship started back in 2018 when he first moved over his business and leadership consulting website to us (leadersights.com). Over the course of our work with David, he moved over all of his website services to us – including domain name management and email services.
A year ago, he opted to have those websites and services moved to his prior hosting provider for cost savings. After some exceptional technical issues with the hosting provider again, he remembered why he moved his Leadersights website to us years ago.
At the beginning of the new year, David reached out and asked us to host his two websites again. We assisted and got the backup of the two websites and moved them over. It took a few days to get the backups from the other provider since they seemed to "rate limit" the download of the website backups. But once they were obtained, we fixed the compromised files on both of the websites and had them up and running within 48 hours!
We appreciate the business from David and we are glad to be able to assist him with his website hosting needs again!
David's two websites are at clandestinetravel.com and leadersights.com.