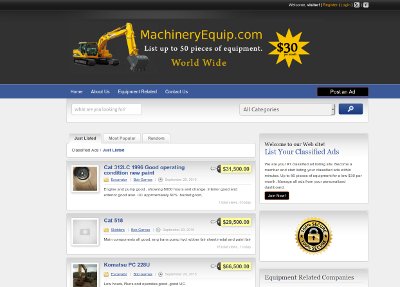 Bob, the owner of Heavy Machinery Lister, contacted us several months ago for help with his website. We have provided service to Bob for his website for a while as he has needed.
Today, he contacted us saying that he wanted to change the domain name to MachineryEquip.com and wanted us to take over the hosting for the site.
Once we got the order details, we got the domain name transferred. We also made a full backup of the Heavy Machinery Lister website and copied it over to our hosting services.
A few graphics and links on the site needed changed – but he was up and running within a few hours on the new domain name!
We appreciate the continued business from Bob!
The MachineryEquip website is at machineryequip.com.