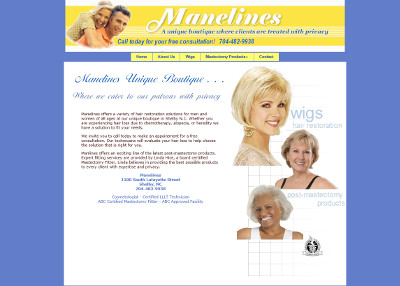 Linda, a spokesperson for Manelines Unique Boutique, called us on December 30th asking to get the website services transferred over for their website. Their hosting provider alerted her that they were going to closing. One of our other customers referred the owner of the hosting company to us and has chosen us to take over any of his clients that agree to do so. Carol was one of those customers.
Today, the order was fulfilled and the website and the domain name was transferred over to our management.
We look forward to a good relationship with Manelines Unique Boutique!
Their website is at manelines.net