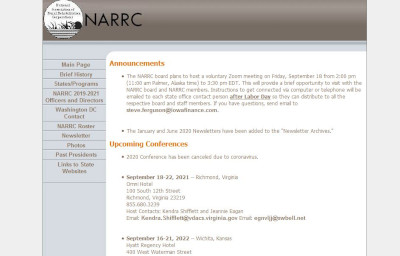 Steve, a representative for the National Association of Rural Rehabilitation Corporations (NARRC), worked with us in 2020 for some website update needs they had.
During that time, we exceeded Steve's expectations with getting the changes completed that he asked us about other services we offered.
In those discussions, he wanted us to pursue the website hosting and domain name management for the organization when their yearly renewal came up.
In mid-February 2021, we began the process of copying the website and moving to the BsnTech Networks hosting servers. The domain name transferred and just completed as well.
We appreciate the continued business from Steve and the NARRC!
The NARRC website is at ruralrehab.org