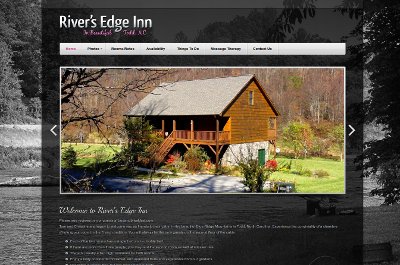 Tom, one of the owners of River's Edge Inn, contacted us yesterday asking about website hosting and our costs.  Tom has used BsnTech a few times for website updates to his site, and he has received exceptional service and rates from us for the updates received.
He received his invoice for the next year of web hosting from his previous provider and asked us how we compare.
While our cost was the same as his previous provider, we also offer to manage a domain name at no extra cost.  Therefore, his yearly savings will be about $17 per year versus what he paid prior with having to pay for his domain name separately.
Tom asked us to go ahead and proceed with the transition.  Prior to Tom paying the invoice, we already took a full backup of the website in preparation.  Upon him paying the invoice, we put the website on our servers, got the domain name transferred, and completed the entire process – in less than one hour!
We appreciate the continued business from Tom and hope that he will continue to see value in the services we provide him.
The River's Edge Inn website is at bnbriversedge.com.