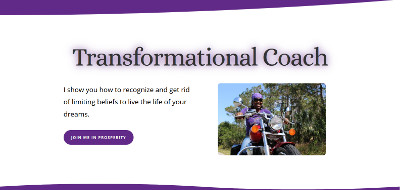 Kim, the owner of Sassy Woman Coaching, reached out to us needing some help with her website. Her main goal was to move away from the hosting provider that she was currently using because they were 'closing their doors'.
In addition, Kim also said that she was re-branding her services. Prior, she was known as Prosper Coaching, but with the website hosting change, she also wanted the website to take on a new domain name, a new logo, and some color changes.
We worked with Kim a few times over the phone and through email communications. We quickly obtained a backup of her website and set it up on our hosting servers. We then configured the new domain name, added the logo, and today we completed by finishing the color scheme changes on the site.
We appreciate Kim's business!
The website for Sassy Woman Coaching is at sassywomancoaching.com.