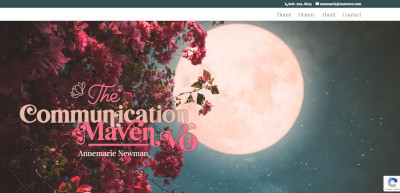 Annemarie, also known as The Communication Maven, had us assist with some website services a few years ago. Since then, she also had another website created by another vendor.
Amnnemarie emailed us a few months ago asking for help with the services for this new site and wanted to transition the website hosting and domain name to us after her current term was up.
This week she was ready to get the site and domain transferred. We created a backup of her site and worked to get two domain names transferred seamlessly for her.
Today, the process is done and she is up and running!
The website for The Communication Maven is mavenvo.com.