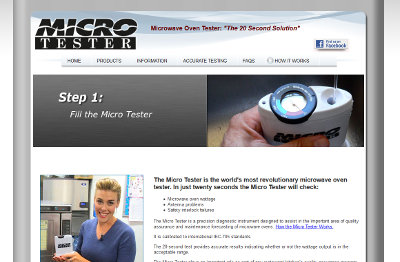 Bill contacted us on behalf of one of his clients that owned a website for their business – Micro Tester. This is also the same client that owned the Central Coast Billboards website.
Unfortunately, the website hosting provider for this individual went out of business several months ago with no notice. Bill's client found himself with two websites that were no longer online or working.
Luckily, we were able to resurrect the old websites for Bill's customer. We completed the work for Central Coast Billboards several weeks ago. After that was done, Bill's client then had us proceed with the more elaborate website for Micro Tester.
We quickly got to work and restored the site and made a few changes to it (such as getting the contact form working again).
Today, Bill's client has approved the site and it has been published back out to the Internet!
The website for Micro Tester is at micro-tester.com.