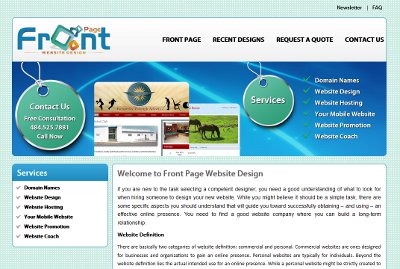 It is an absolute compliment when you are contacted by another website design firm for help. We were contacted by Ted of Front Page Website Design today and he was looking for some help with his WordPress website.
After we understood what Ted was needing, we went to work right away and had resolution to his problems on the same day.
Ted needed to have some cascading style sheet (CSS) modifications done to his website. He also needed to find out the font size and font type that was being used by default on the website.
We appreciate the business that Ted with Front Page Website Design provided us – and hopefully if there are any other issues he has with his site or others he is making for customers, he will keep us in mind for any other website design assistance.