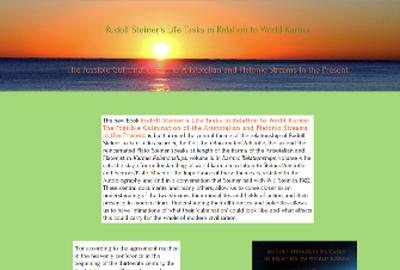 Luigi has been a long-time customer of BsnTech Networks. About once a year, he needs to have his one-page website fully re-designed. This is usually because he uses his one-page website to market his books that he publishes.
This time, he wrote a new book, "Legends and Stories" and needed to have the site changed to provide the synopsis about this book and some links to the table of contents and other excerpts from the book.
We also had to work with Luigi to extract certain graphics from the book cover that was made from a professional designer. This somewhat held up the process of us starting on the site for him, but in the end, he had us do everything for him since the person that created the book cover was not responsive to his requests.
Thank you for the additional work Luigi and we look forward to many other changes in the future!
Luigi's site is at luigimorelli.com.