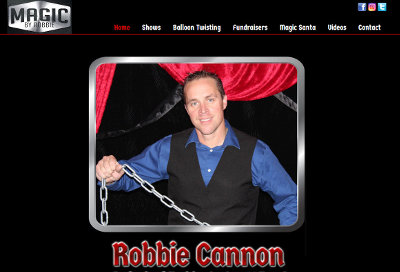 Robbie, a customer that has been with BsnTech for over five years, requested that he was ready to upgrade his website. His business has grown very well over the years with customers specifically mentioning that they hired him because of his website.
Robbie mostly catered to children's parties and to the younger crowd, but he is now branching out to do shows at night clubs and help with fundraisers. Therefore, his site needed to change.
He provided us an example website so we easily understood what changes he wanted and how the site should look. Within about 72 hours, we had his new website done and approved.
We appreciate the continued business from Robbie!
Magic by Robbie's website is at magicbyrobbie.com.