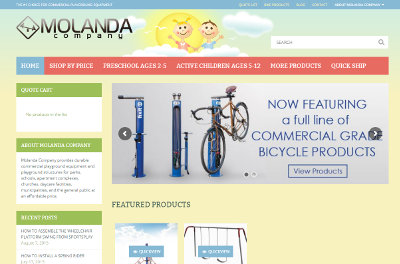 Dale, the owner of Molanda Company out of Central Illinois, contacted us last week needing help with his website.
His website got hacked with postings of movies and other random advertisements and needed assistance getting it fixed.
We looked at the website to determine the full scope of what needed to be fixed and got to work on the website quickly.
We worked feverishly on Friday and Saturday to remove all of the bad material and content from the site. All of the 'plugins' along with the theme of the site were upgraded along with a new installation of the website to ensure nothing was left that could infiltrate the site.
The website is now back up and running!
We look forward to helping Dale with his website needs going forward. The Molanda Company website is at molandacompany.com.