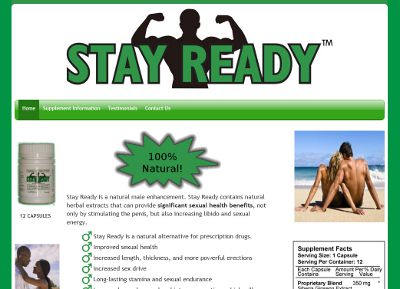 Dexter – the owner at Stay Ready – was a customer of ours about a year and a half ago. We put together a website for his male supplement business for a very reasonable cost.
The website was up and running for just about a year when it was decided to discontinue the website.
Just recently, Dexter contact us to inquire about what it would cost to set the site back up. We let him know that our cost to restore the website would simply be $25 in addition to getting a domain name and website hosting. Dexter paid his invoice today – and we had his new domain name, website hosting, and website restored within the hour.
We want to thank Dexter for restoring his website and choosing to come back to us for his website service needs.