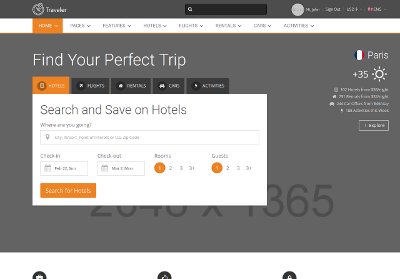 James contacted us early Sunday morning asking for some help. He found an HTML-based template and requested that I help set it up for him on his hosting account. Previously, he had a WordPress site – but something happened to the install to render it unusable.
In addition, James was not able to find an appropriate theme for WordPress that met his expectations. However, he found an HTML template that did.
Upon the payment, we obtained the zip file from James that contained the template. We then backed up his WordPress site – just in case he needed anything from it – and then uploaded and extracted the template for him.
James was very pleased with our responsiveness and said that it spoke 'volumes' about us that we got back to him on a Sunday – and completed the task requested.
The Cheap Flights Company website is at cheapflightscompany.com.