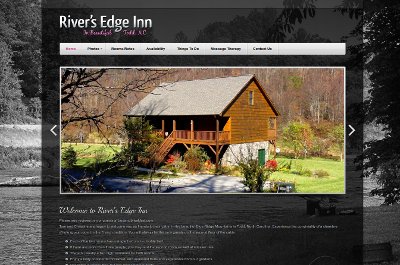 Thomas, one of the owners of River's Edge Inn Bed & Breakfast, contacted us about a week ago asking about website updates. He had a previous designer that made the site, but they recently sold out to another company. Therefore, he was looking to have some updates done to his site.
Tom sent over the requested updates to us on Thursday – which we promptly worked through on Friday. Saturday evening, he sent a few more changes that he wanted to have done – which were just completed moments ago.
We appreciate the business from Tom and hope that he will continue to choose us for his website update needs!
The River's Edge Inn website is at bnbriversedge.com.